Sales activity for all product types improved in December and pushed monthly sales to long-term averages for the second month in a row.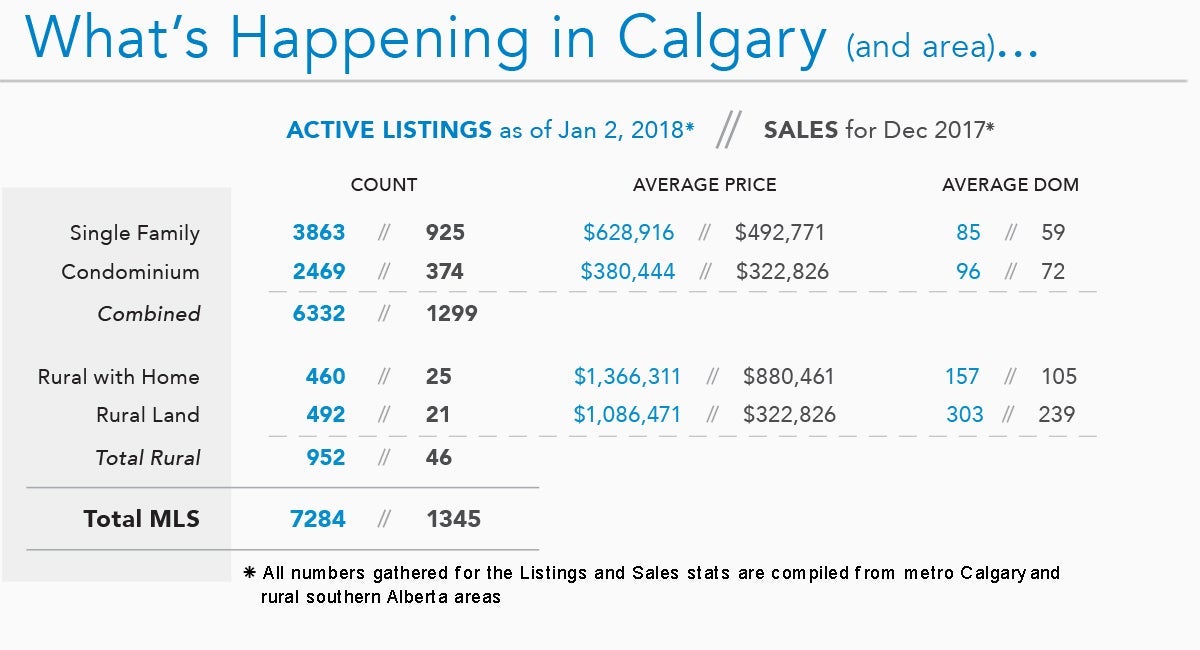 However, new listings also rose, keeping inventory elevated compared to typical levels for December. With more supply remaining compared to sales, benchmark prices edged down for the fifth consecutive month.  
"Many of the economic indicators continue to post modest improvements, including improving sales. However, demand gains have not outpaced the additional supply coming into the housing market.  This is creating some of the bumpiness in terms of price recovery," said CREB® chief economist Ann-Marie Lurie, who added that prices have stayed comparable to last year.
The gap between detached supply and demand closed in the first half of 2017 and supported early price growth. As prices improved, this was perceived as a signal for many who delayed selling their home and caused a late rise in inventory that limited price growth. 
Overall, the detached benchmark price in 2017 averaged $504,867, 0.63 percent above last year's levels.
Challenges continue to face the apartment sector, with elevated supply in the resale market. The new home and rental markets weighed on this sector. The excess supply caused average annual benchmark prices to decline by four percent this year. This is a total annual adjustment of nearly 12 percent since the start of the recession.  
In the attached sector, the first half of the year saw an improvement in sales relative to inventory levels. This supported stronger price gains in the second and third quarter. However, a late rise in inventory levels took some of the momentum away from price growth. On an annual basis, attached prices totaled $332,325, comparable to last year's levels.
"This year, we saw a rise in the number of consumers willing to purchase in the market with the expectation that the economy had already shifted. There were also many who waited to list their property until prices showed more stability," said CREB® president David P. Brown. 
"Those who acted were typically driven by long-term plans that best suit their current lifestyle. We are ending the year with stronger sales in the last quarter, but supply levels are holding back price gains. The year played out as expected with a transition from price declines to general price stability in most sectors of the market." 
Source: CREB