Starting this month, as part of our Best My Nest Homeownership Program, CIR REALTY will be giving away 12 months of prizes from 12 of our Best My Nest Partners, all focused on making your home a better and more beautiful place to live in.
There will be a new draw every month, but you will have to return to the contest website every month in order to enter to win the new prize. This means you have a chance to win more than once (as long as you go back and re-enter when the new prize is announced).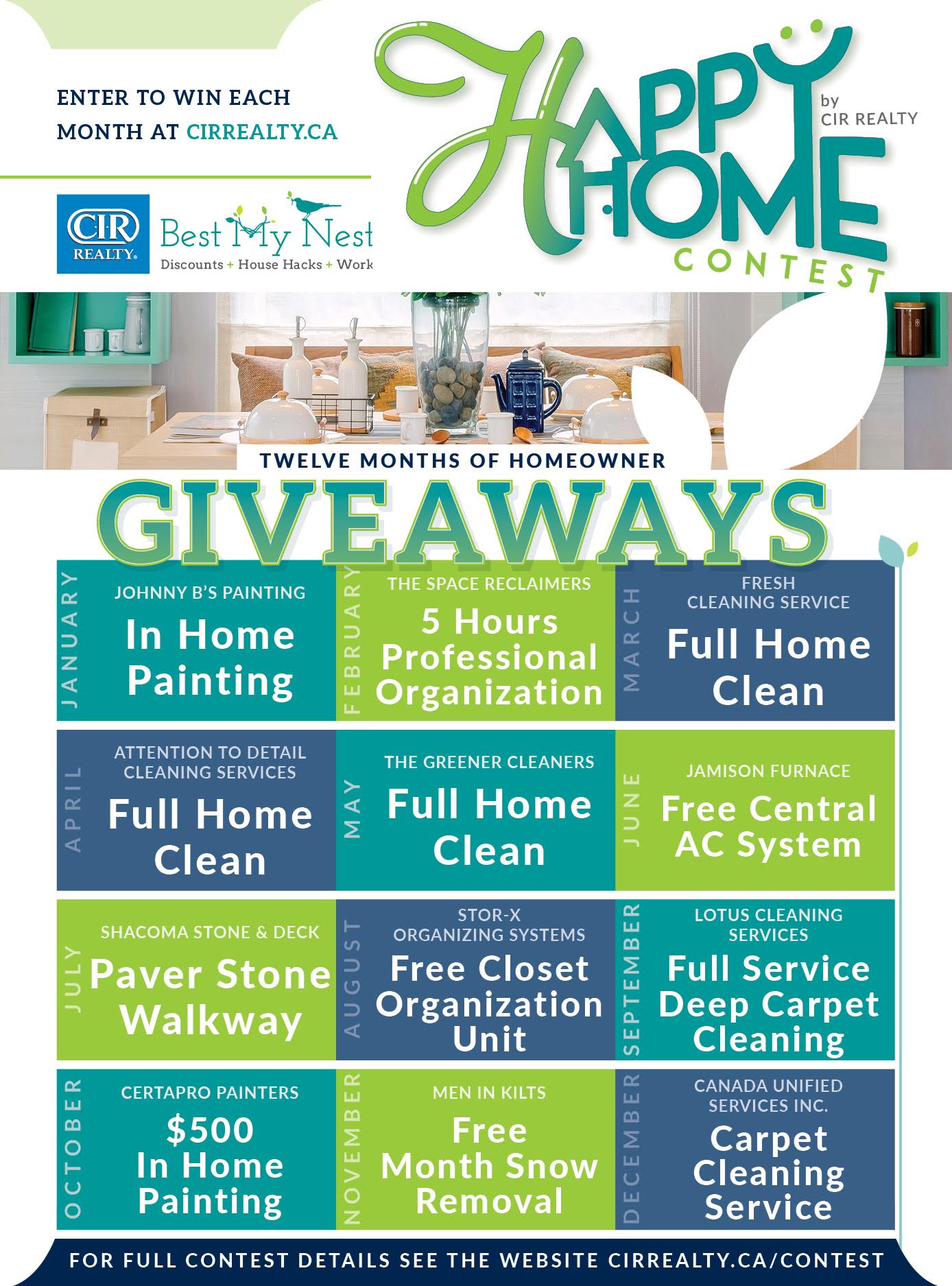 You can enter the contest by visiting www.cirrealty.ca/contest starting January 1st, 2018. The winner of each month's prize will be contacted the first week of the next month. You must be an Alberta resident and live within the service area of the company providing the prize (Calgary and surrounding areas). The first prize offered in January is $500 in free interior home painting.
Don't forget to mention my name when you enter–Good Luck!