Bad habits cost you; good habits save thousands. Read on and save big on appliance repairs with these maintenance tips.
Clean Refrigerator Coils
If your refrigerator stops working on a hot day, suspect the coils. Service pros find this problem on half of their refrigerator calls. On many fridges, you get to the coils by removing the front grille. Then push a coil cleaning brush (sold at home centers) into the coils, pull it back and vacuum it clean. If the coils are located on the back, pull out your fridge to clean them. Bonus: The clean coils will cool more efficiently and save you money on your utility bill!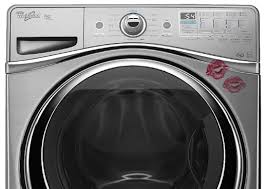 Avoid Overloads
You may think you're saving time, water or energy by cramming more clothes into your washer and dryer. But overloading any washer or dryer causes damage to motors, belts and other moving parts. Some of the repairs are so expensive that you're better off buying a new machine.
Recalibrate Your Oven Temperature Setting
If the temperature in your oven seems off, or if your new oven just doesn't heat like your old one, you can recalibrate the temperature setting. Use the instructions in your manual or go online and search for a downloadable version using your oven's model number. Place a good-quality oven thermometer on the center shelf and wait for the oven to maintain a constant temperature. Then follow the procedure outlined in your manual to match the temperature setting to the thermometer reading.
Keep the Dishwasher Clean
When your dishwasher no longer gets your dishes clean, a food-filled filter is most often to blame. If it's clogged, water can't make it to the spray arms to clean the dishes in the top rack. The fix takes two minutes. Simply pull out the lower rack and remove the filter cover inside the dishwasher. Then use a wet/dry vacuum to clean off the screen.