From April 15 to June 30, CIR REALTY is hosting an open house giveaway for the chance to win one of six VIP experiences at the Calgary Stampede chuckwagon semifinals.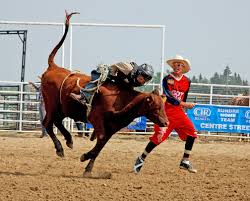 Each prize includes:
- Two prime infield seats for the chuckwagon race. 
- Fully catered food menu, open bar all night and live entertainment in our hosting area.
- A meet and greet with the CIR REALTY chuckwagon driver, along with a guided tour of the barns, and a chance to see the thoroughbred horses that will be racing that evening.
- Access to our private scotch and cigar tent.
- Stampede Park admission.
To win, simply visit any CIR REALTY open house between April 15 and June 30 and ask to be entered into the contest! No purchase necessary, and you must be over 18 years old and an Alberta resident to win.
Good luck!