If you are planning to be away from home for a few days or more during the holidays, here are a few easy things you can do to help prevent a break-in and mitigate insurance risks. 
- Read your home insurance policy to find out how often your home needs to be checked in order to maintain your coverage.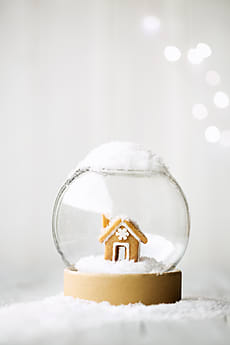 - Make your home looks lived in: Put lights, radios and TVs on variable timers. Have someone stay inside your home for a while each day if possible.
- Have a trusted neighbour/friend/family member check on your home daily, collect your mail, and shovel your walks.
- If you're leaving a vehicle outside your house, have someone move its position periodically, to make it appear as if it is being used.
- Lock-up tools, BBQs and ladders and make sure they are out of sight; set and test your timers; lock and check doors and windows; and leave shades and blinds in normal positions.  
- Turn off the telephone ringer so no one knows your home is empty (and don't leave outgoing phone or email messages saying you are away).
Keep any ladders used for putting lights up away from the home so criminals cannot use them to climb up to your windows.