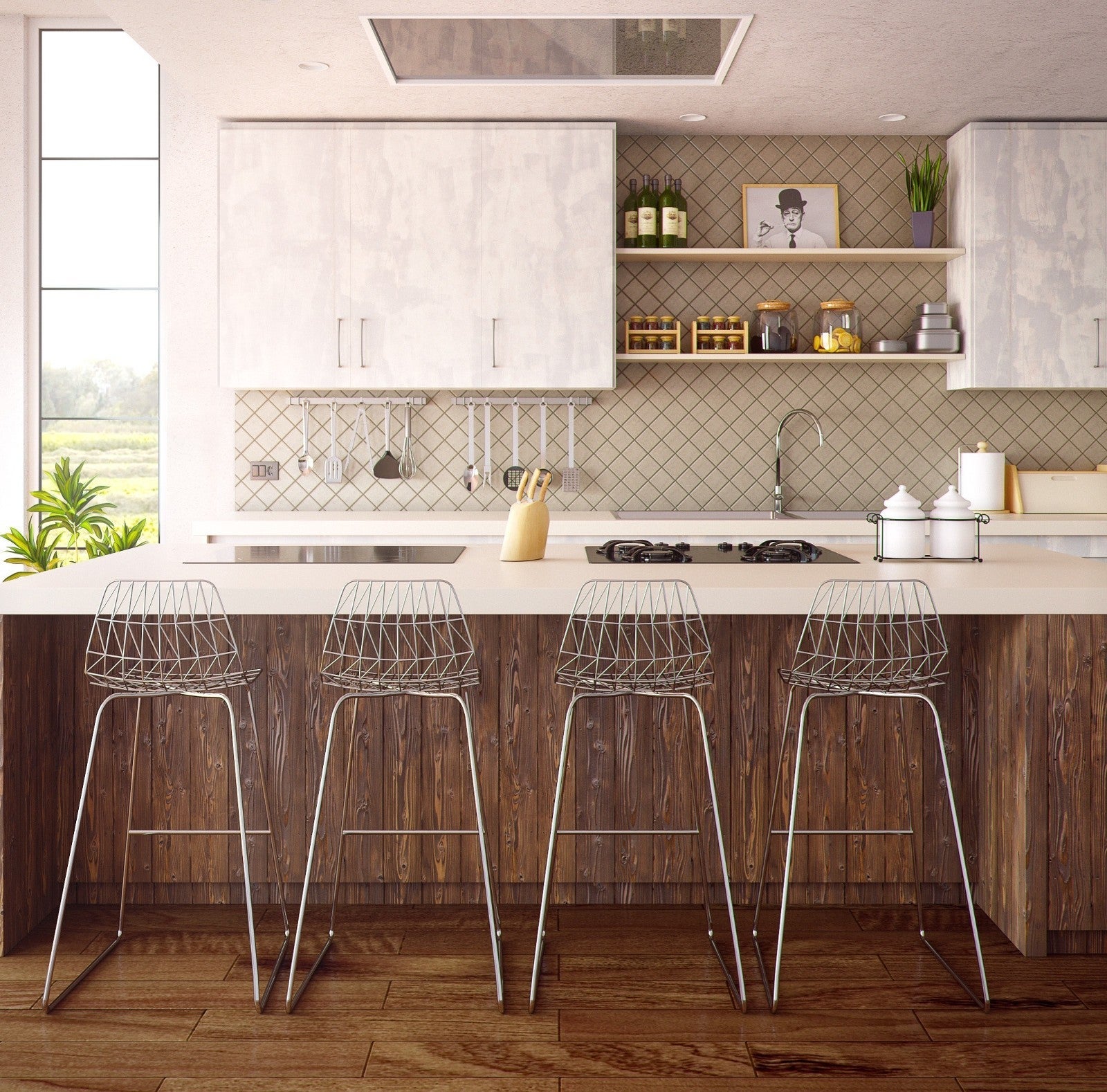 When it comes time for a remodel, you want to get the most "Wow" factor you can out of your budget. Here are five things that are hot trends right now and will remain so for many years. Depending on where you are remodelling, be it a kitchen, bathroom or elsewhere, these suggestions will definitely help you put some "Wow" into your home.

If you are doing a bathroom remodel, especially an ensuite, find some room for a free standing tub. These tubs come in many shapes and sizes and can fit almost any space. A freestanding tub gives your bathroom remodel that "Wow" factor and provides a soothing space for a candlelit bath with a glass of wine.
In any room that is part of your remodel, adding wallpaper to create a feature wall is a hot trend. Choose one wall in the kitchen, one in the ensuite or put it on multiple walls. Textured wallpaper adds a nice three-dimensional look and wallpaper with geometric shapes is very popular right now. 
Open Shelving In The Kitchen and Elsewhere
If you are doing a kitchen remodel, consider finding a place for some open shelving, especially in place of upper cabinets. Open shelving helps break up all those doors and makes a nice clean easy to reach place for cookbooks or dishes. 
Marble Looking Quartz Countertops
Marble looking quartz is all the rage right now and will give you a timeless look without the maintenance of true marble. Quartz countertops are very durable and there are so many great choices available with many new colours being created all the time. 
Choose lights that are not only functional but bring style and design to the main areas of your home. The kitchen, dining room, foyer, powder room, great room and living room should all be well lit with lighting that says "look at me." Pendant lights, semi-flush lights, sconces, chandeliers and striking lamps are all great statement lights.