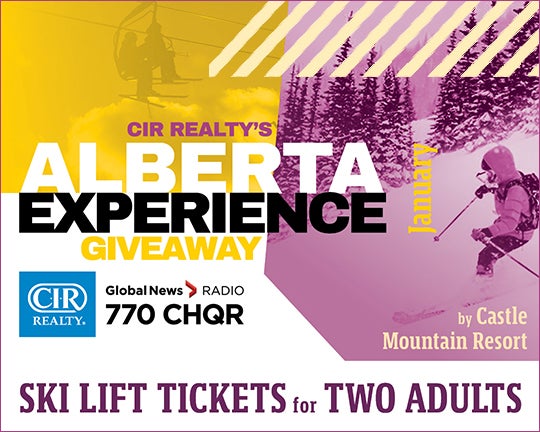 CIR REALTY's Alberta Experience Contest is BACK for 2021 and we are looking forward to giving you the opportunity to experience many great excursions that celebrate the leisure diversity our province has to offer.
This month, the contest kicks off with a pair of adult, open-dated lift tickets to Castle Mountain Ski Resort—valued at $200!
In previous years we sent out a list of all 12 months of prizes at the start of the year so you could get excited about what you may be able to win. Given the current Covid situation, we have no idea what will be open, or what restriction will be, so we are going to be doing the prizes on a month to month basis—hopefully giving away things you will actually be able to do at the time. 
Stay tuned to our CIR REALTY social media feeds for information on each month's prize, or visit www.cirrealty.ca regularly to enter. 
Good Luck!