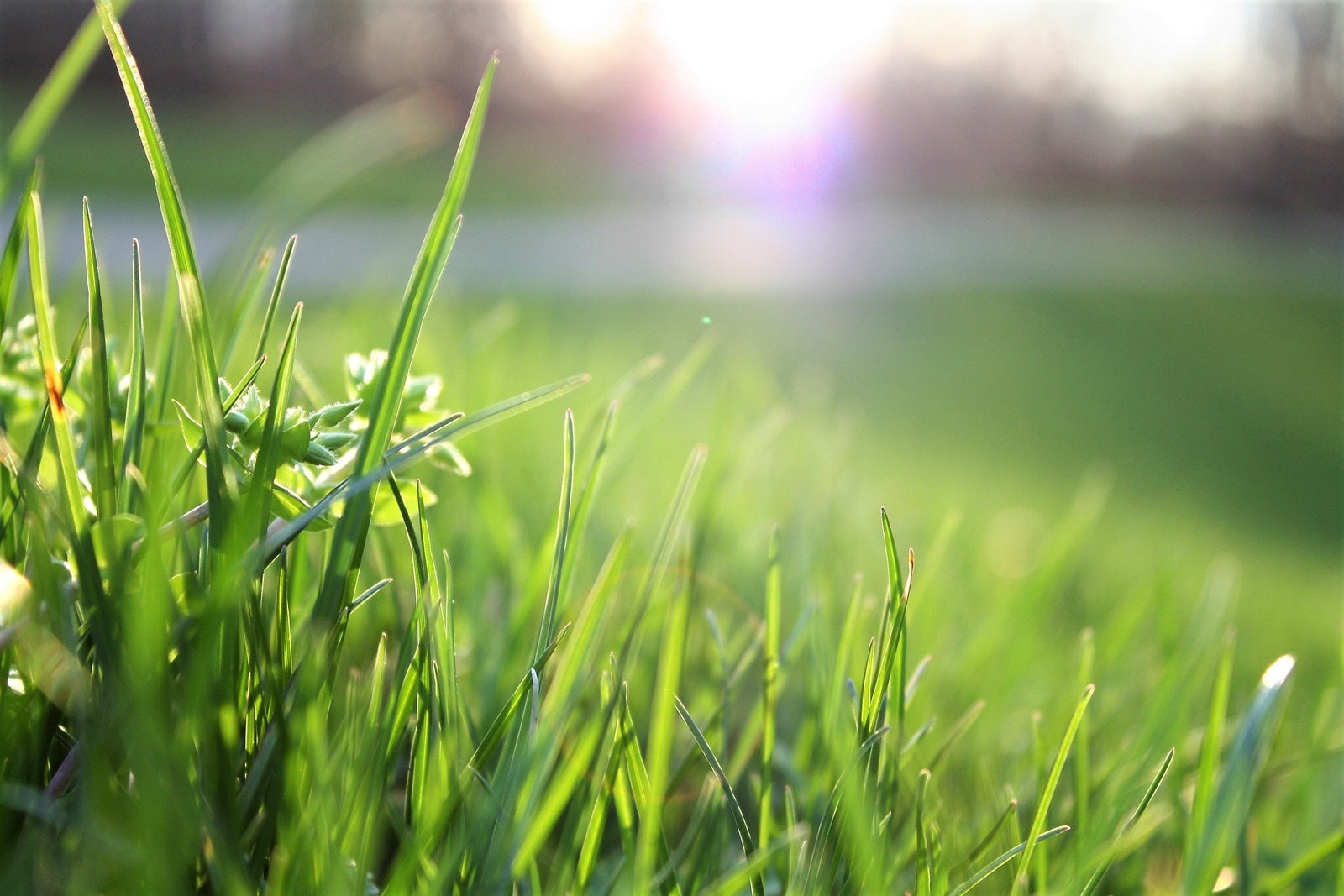 Using Grass Seed:

Using a sharp spade or shovel, cut the area around the dead turf.
Use the flat part of the spade to lift off the dead turf.
Because you are removing at least a couple of inches of thatch and grass, fill in the area with some clean topsoil to keep it level with the rest of the yard.
Rake out the area until it is smooth and there are no big clumps in the soil.
Cast a thin layer of seeds on the area, and then gently rake the seeds into the topsoil.
Patching Your Lawn with Sod:

Bald spots can be repaired quickly by filling them in with cuttings from rolls of sod, which you can purchase from a garden center or directly from a sod farm.
For best results, you'll want to make sure your soil is prepped correctly and seams between patches are tight.
Cut out the patch area in a rectangular shape. Use a shovel or sharp spade to dig out the brown grass—roots and all.
Prepare the area with compost and level. Loosen soil in the patch area with a rake to give the new grass roots a welcome spot to sink into.
Cut and lay the sod. Cut a piece of sod the same size as your patch area. Create tight seams between patches but don't overlap or stretch the sod, and push sod firmly against the soil.
Water your new sod. Water sod thoroughly, and then continue to water daily for two weeks unless rain arrives. But don't let water puddle on your new sod.