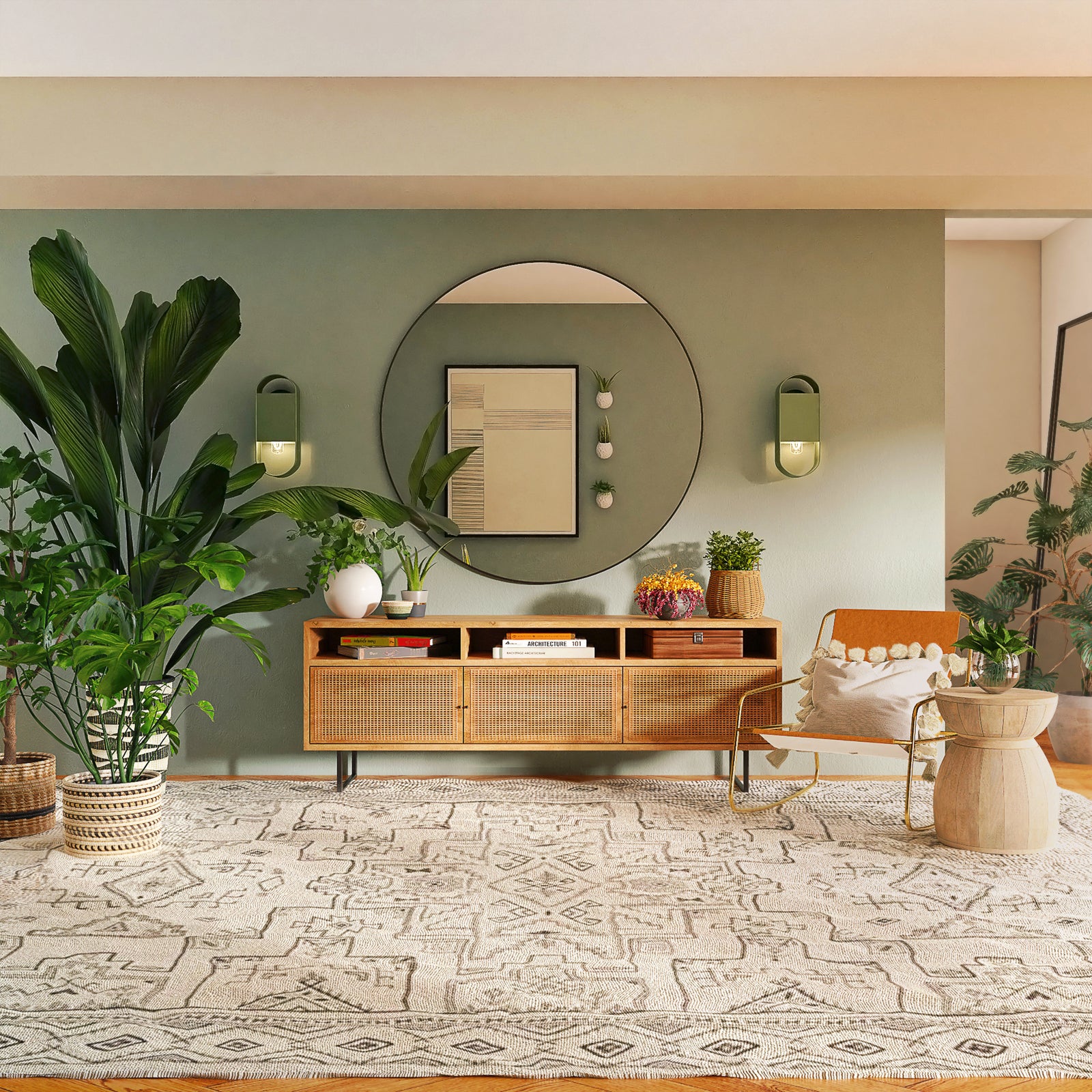 Get Rid of Matchy-Matchy
In theory, matching furniture items sounds like a great way to create continuity in your space, but in reality, it makes your room look tasteless and uninteresting. To create visually appealing spaces, find variety in fabric and material textures.

Shopping at several stores will help you create a more dynamic look and feel. Don't forget to carry paint and colour swatches with you. It sounds tedious, but you need to remember that designers spend hours poring over options and colour combinations for their clients.

Lighting, Lighting, Lighting 
Bad lighting can affect the mood of your home. If you have a dimly lit room, try using lamps, and having switched on dimmers allows you a wide range of options to create ambiance. 

Furniture Placement 
Do not place furniture against walls. Having furniture off of the walls helps create a more intimate space. Try pulling out your sofa and setting a sofa table against the wall and your couch. You can add a lamp, some books, and décor to allow the room to breathe while adding character. 

Purge –Too Much Furniture 
We are all guilty of feeling the need to have lots of seating for company, but finding ottomans and clever bench seating that can be tucked away or key for not overrunning your space with too much unnecessary furniture. 

Measure First 
This is a must. Measure the spaces you are looking to inhabit with art and furniture and find pieces that work with your existing setup.