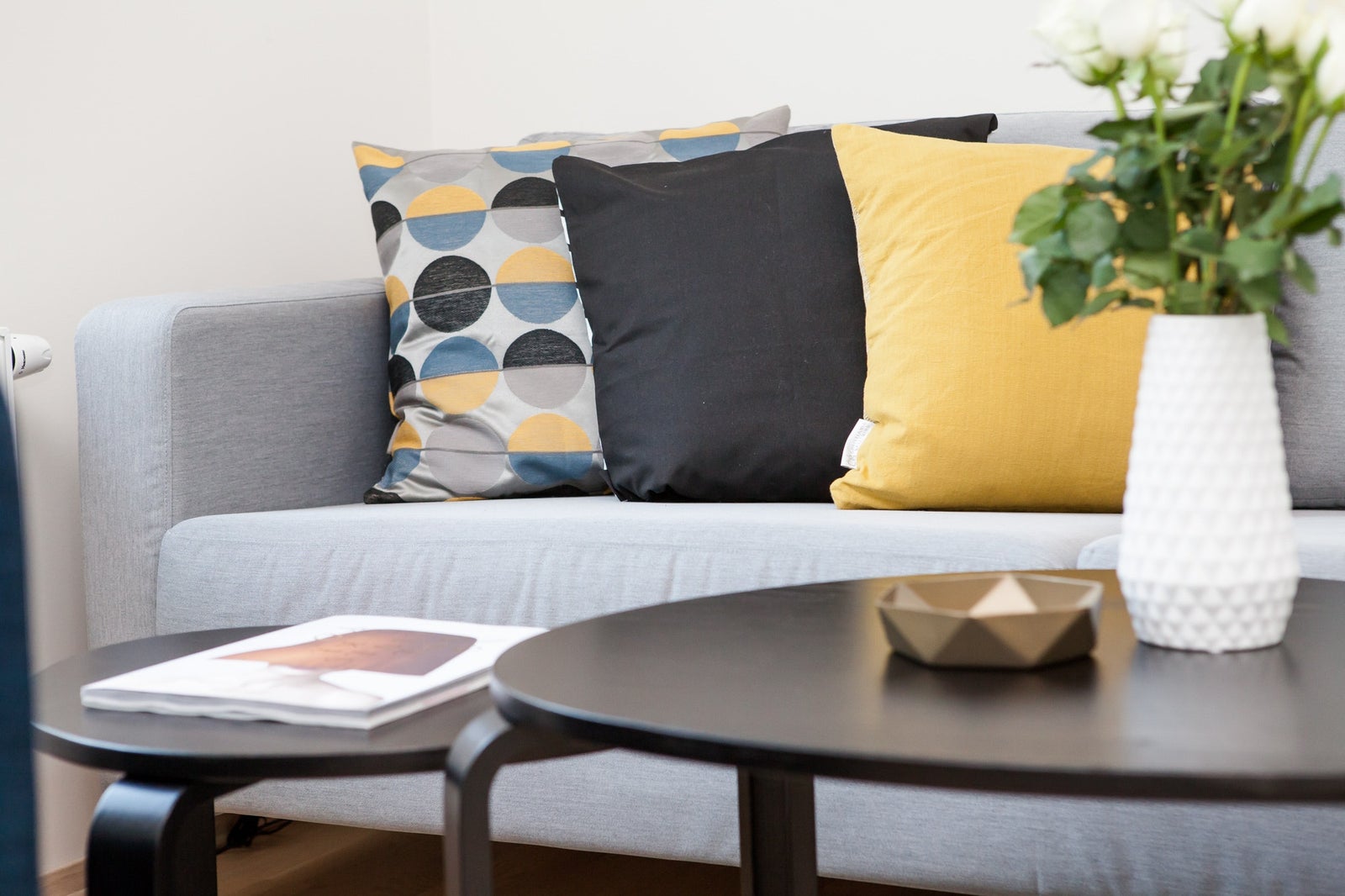 Preparing a home for sale can be a finite task where the little details make a huge difference. Adding in details like throw pillows can revive a space; a little planning and a couple of guidelines can ensure that you are using throw pillows to accent your area and not end up making your space look cluttered.

Please don't overdo it! A good rule of thumb is one pillow per chair, three per sofa, five per sectional, and eight for a very large sectional.
-Mix and match pillow sizes, patterns, and fabrics. 
-Use 18," 14," and lumbar pillows to complete your look. 
-Use three different fabrics for pillows. Variety will make the room look and feel eclectic and expertly styled.

Feather and down-filled pillows, though more costly, are an excellent investment and will last for years.
To complete the look, make sure you have a throw blanket handy for evenings in front of the fire or the TV for most of us.