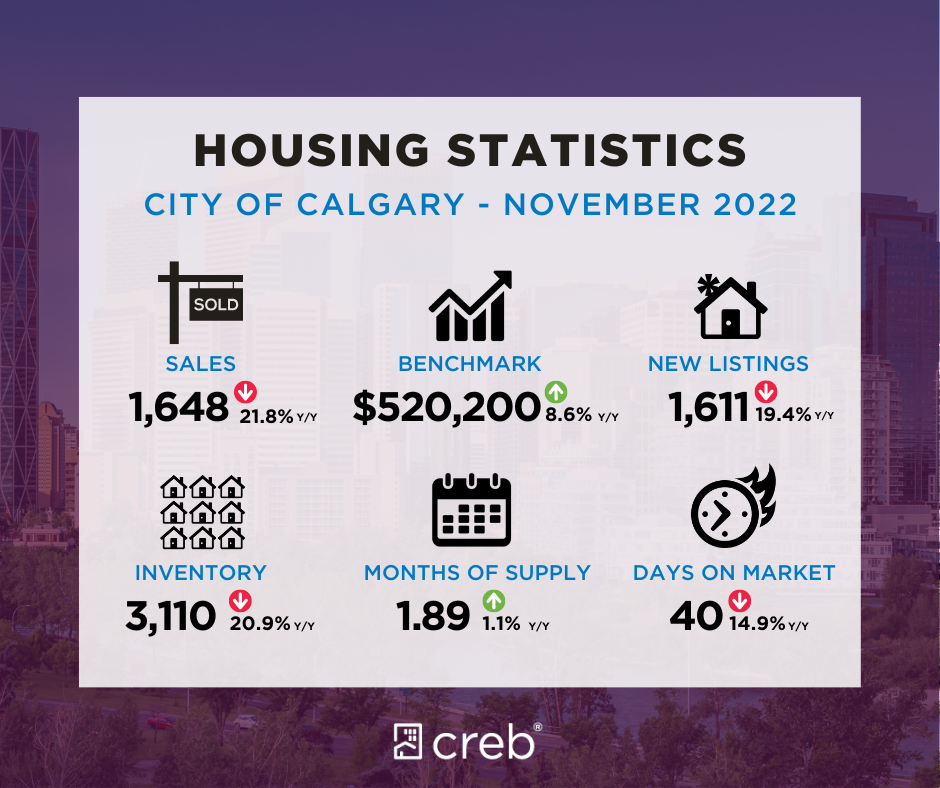 Residential sales in the city slowed to 1,648 units, a   year-over-year decline of 22 percent, but 12 percent above the 10-year average. 
The pullback in sales over the past six months was not enough to erase gains from earlier in the year as year-to-date sales remain nearly 10 percent above last year's record high. The year-to-date sales growth has been driven by a surge in both apartment condominium and row sales.
"Easing sales have been driven mostly by declines in the detached sector of the market," said CREB
®
 Chief Economist Ann-Marie Lurie. "Higher lending rates are impacting purchasers buying power and limited supply choice in the lower price ranges of the detached market is likely causing many purchasers to place buying decisions on hold." A decline in sales was met with a pullback in new listings and inventories fell to the lowest level reported in November since 2005. The pullback in both sales and new listings kept the months of supply relatively tight at below two months. The tightest conditions are occurring in the lower-price ranges as supply growth has mostly been driven by gains in the upper end of the market.
Despite the lower supply levels, prices have trended down from the peak reached in May of this year. Even with the adjustments that have occurred, November benchmark prices continue to remain nearly nine percent higher than levels reported last year.